WWW Wednesday is a weekly meme hosted by Sam at Taking on a World of Wars. So here what I have read/are reading/will be reading.
The Three Ws are:
What are you currently reading?
What did you recently finish reading?
What do you think you'll read next?
---
What's going on with me this past week:
Personal:
So, I am still sick. I ended up losing my voice Friday and Saturday, much to the delight of my kids. While I got my voice back on Sunday, I am still feeling yucky. I swear I am going to start spraying my kids down with Lysol as soon as they walk through the door. Saturday, we went to the Muggle Market in Charlotte. Even though I couldn't talk, I had a blast. There were so many authors/vendors there I didn't know where to turn. Besides that, they had food trucks, a medieval weapons tournament (the guy with the bow was a bit of a jerk to my son) and an exotic animal rehabilitator. Miss R and Miss B held a crocodile. Miss R and Mr. Z held a tiny turtle. Miss R held a 90 lb boa constrictor. I swear, that girl has no fear…lol.
Reading:
So I am behind on reading again. While I did write reviews over the weekend, I didn't feel like reading. I couldn't think with my head feeling like it was full of cotton. I did read a couple of books on Monday and Tuesday. I am hoping that I can catch a couple of hours over the weekend so I can catch up on my reading. But, I am not seeing that happening. Too much going on. Bleh. I
---
What I am currently reading:
click on the picture for Amazon link
Passion burns hot in Dragonfire, the next Dark Kings novel from New York Times bestseller Donna Grant. 

It was a soul-deep longing, one that got into his bones and settled there, sending whispers of desire through him. The need, the hunger, grew tenfold with every breath. . . .
As a Dragon King, Roman is sworn to protect all mortals–even though they no longer believe in dragons. But deep in the Carpathian Mountains, he discovers a beautiful and mysterious gypsy who possesses the power to see into his very soul. To reignite the fire in his heart. And to help him find the long-lost sword that could save the dragons forever…
Sabina remembers the stories her grandmother told her. Legends of dragons and kings, fire and ice. And she's never forgotten the dark prophecy that filled her ancestors with fear–a fate they tried to prevent by stealing a Dragon King's sword. Sabina knows that helping Roman is dangerous. He is a dragon betrayed, and more powerful than any man. He could destroy her in a single fiery embrace. But how can she resist the longing in his eyes–or the feelings in her heart–when their destinies are bound by desire?
I just started this book yesterday. When I mean started, I am on the second or third page. I am hoping that I like it. I liked Heat when I reviewed it. So we'll see.
---
What I finished reading:
Click on the picture for Amazon link
What if your past came back to haunt you and stalked the present until it became your worst nightmare? What would you do if you discovered you're engaged to a murderous psychopath about to go serial? 
J.J. Hughes explores the lengths to which we will go, to keep the past from overshadowing the present and destroying the future. Spirit of Prophecy is a highly original, cutting edge, metaphysical crime mystery with a breathtaking paranormal twist.
Years ago, a terrible atrocity occurred in Apache Indian territory in New Mexico, and now the players take up their positions to execute a horrific revenge. If you liked A.G. Riddle's The Atlantis Gene you'll love this . 
Evil awakens, and Rosetta Barrett, a psychic detective, must settle old scores and heal ancient wounds. She has the highest international security clearance with the Elite Paranormal Intelligence Services [EPIS], but she can't tell her family or the courts what she really does. Divorce was hell. She lost custody of her children because of her paranormal beliefs, and now she's fighting to get them back. 
Prominent American event rider, Juliet Jermaine, loses her Olympic horse, Gothic, and his rider, Isabella, also dies in a horrific unprovoked road rage attack. Barrett is investigating Isabella's murder. She has a suspect but gathering sufficient evidence to nail a conviction is proving elusive. 
If Rosetta fails to convict the criminal and end the horrific cycle of revenge and retribution, the past is set to explode into the present with dire and explosive consequences.
Time is running out…
Read Spirit of Prophecy and get onboard a metaphysical rollercoaster from the future to the past and back!
Visit the author's website and get to know J.J. Hughes and her work.
www.moneymagnet.global/booksbyjjhughes
I wasn't expecting to like this book as much as I did. The author did a fantastic job with interweaving the metaphysical, paranormal and mystery together. Also, I loved that her characters were flawed. My review is here.
---
What I am reading next (click on the pictures for Amazon links):
Maddie's teenage crush humiliated her fifteen years ago. Now Quinn runs the Otter Tail pub that Maddie inherited and needs to sell. Too bad Maddie's high school crush on Quinn is still alive and kicking. 
Quinn wants to buy the pub, but can't afford Maddie's price, so he plays dirty. His smile, bright blue eyes, and broad shoulders are just his initial bid. As they get reacquainted, they realize someone else has plans for the pub. Plans that endanger Maddie and Quinn – and the rest of Otter Tail. 
Can Maddie and Quinn save the pub? Can they put their past behind to create a future together?
I have reviewed Margaret Watson's books before and she is a solid romance author. So, I am pretty excited to read this book!!
Royal twins ripped apart at birth become reluctant champions of good and evil.
Kylie, a teenage science geek, has no faith in people. Instead, she relies on what she trusts the most, the facts––what she can see, touch, and hear but never feel. With enough pain to deal with in her own world, she is thrust into another––a kingdom at war whose strange inhabitants fear one thing the most––the return of the dragon. All of this is illogical to Kylie, but even more so, when she discovers she belongs there. 
Her brother, Prince Jarlon, journeys to kill the dragon who has laid waste to his kingdom. His only hope for destroying the beast is help from his sister, whom he has never met. Will their paths cross before the beast's malevolence infects Kylie and turns her into his creature or will Jarlon have to destroy her, too?
The blurb of this book made me accept it when RABT Book Tour's approached me to review it. I am hoping that its good.
Can you want something—or someone—so badly that you change your destiny? Elyse Schmidt never would have believed it, until it happened to her. When Elyse and her not-so-secret crush, Josh Harris, are the sole survivors of a plane crash, tragedy binds them together. It's as if their love story is meant to be. Everything is perfect, or as perfect as it can be when you've literally fallen out of the sky and landed hard on the side of a mountain—until suddenly it isn't. And when the pieces of Elyse's life stop fitting together, what is left?
The blurb reeled me in for this book. It seems like it will be a full box of Kleenex book. Another book that I am eagerly waiting to read.
Annie Fitch, a former police detective, struggles to make ends meet as a private investigator in the sleepy town of Leesburg, Virginia. On partial disability because of gunshot injuries, she's relegated to doing surveillance gigs and background checks. But things are looking up, since her on-again, off-again relationship is back on and might stay that way. 
When Annie is hired by Laura Carlton to follow her husband to get evidence of cheating, Annie is certain the case won't take long. Nick Carlton grew up with money and privilege and has a sex addiction dating back to his high school days. But things go sideways when Annie finds her target dead in an alley just a few blocks from her own home. 
Working with her former partner, Gunnar Jansson, Annie digs deeper into Carlton's background, slowly excavating his past to reveal the multiple suspects and motives. The list includes his many lunch-hour-tryst partners, a local shop owner, and his business partner, among others. Layer by layer, Annie uncovers a truth that runs much deeper than anyone expected. 
This book was an instant yes when the author approached me to review it. I was drawn in by the blurb. I am hoping that this book is as good as I think it is.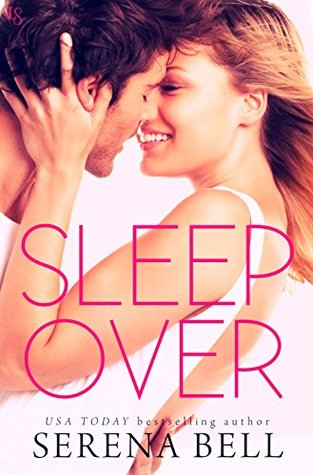 A brand-new contemporary romance from the USA Today bestselling author of Head Over Heels.
 
The girl next door is the one that got away. He just doesn't know it yet. . . .
Sawyer: After my wife died, I promised myself I'd never go through the pain of losing someone again. Now I keep my flings neat, tidy, and one-time-only. Besides, my son needs me more than ever. He's miserable in our new town, so I'm pumped when he makes friends with the kid next door—until I recognize his mom from a one-night stand. Perky and upbeat, Elle Dunning is not my type for anything other than tearing up the sheets. So why do I keep letting myself get roped into game nights and get-togethers?
Elle: It so hasn't been my year. That's my first thought when I see my new next-door neighbor. I never would have hooked up with Sawyer Paulson if my husband hadn't left me for his high-school sweetheart, but because our eight-year-old boys have become best friends, I've got to make nice with Mr. Tall, Dark, and Silent. Yet the more time we spend together, the more Sawyer opens up. We've both been hurt—badly. So it's one thing to send the kids off to sleepaway camp together. It's quite another to promise each other a lifetime of sleepovers. . . .
Sleepover is a standalone novel with no cheating, no cliffhangers, and a satisfying happily ever after.
This book has been on my TBR list for a while. I kept pushing it back due to me overscheduling myself. Now, no more pushing back. I can't wait to read it. I have read and reviewed books by Serena Bell before. I have generally liked them. So, I have high hopes for this one.
From the creators of the #1 podcast Limetown, an explosive prequel about a teenager who learns of a mysterious research facility where over three hundred people have disappeared—including her uncle—with clues that become the key to discovering the secrets of this strange town.
On a seemingly ordinary day, seventeen-year-old Lia Haddock hears news that will change her life forever: three hundred men, women, and children living at a research facility in Limetown, Tennessee, have disappeared without a trace. Among the missing is Emile Haddock, Lia's uncle. 
What happened to the people of Limetown? It's all anyone can talk about. Except Lia's parents, who refuse to discuss what might have happened there. They refuse, even, to discuss anything to do with Emile.
As a student journalist, Lia begins an investigation that will take her far from her home, discovering clues about Emile's past that lead to a shocking secret—one with unimaginable implications not only for the people of Limetown, but for Lia and her family. The only problem is…she's not the only one looking for answers. 
Zack Akers and Skip Bronkie are first-rate storytellers, in every medium. Critics called their podcast Limetown "creepy and otherworldly" (The New York Times) and "endlessly fun" (Vox), and their novel goes back to where it all began. Working with Cote Smith, a PEN/Robert W. Bingham Prize Finalist, they've crafted an exhilarating mystery that asks big questions about what we owe to our families and what we owe to ourselves, about loss, discovery, and growth. Threaded throughout is Emile's story—told in these pages for the first time ever. 
I was intrigued by the plot for this book. It has made me look up the podcast and I am toying with listening to it. Just to get some background information for the story. Again, another book I am looking forward to reading.
Irresistible beats and tantalizing bodies heat up the night at South Beach's most scandalous new club.
Alex: I hate doing business in clubs. Especially one like Duality. I'm here to seal a deal, not indulge in whatever hedonistic illusion they're selling. Until, through all the skin and sex on display, I see her. Helen Blackwood. The girl who once filled my youthful fantasies, whose name is now synonymous with pain. Her father's lies destroyed my family, leaving me with nothing to lose. And yet I can't deny my electric response to her touch . . . or my urge to protect her when I see the bruise on her face.
Helen: Growing up, life prepared me for society galas and powerful men, not minimum-wage jobs or drunk exes with anger issues. But I'm a survivor. So here I am, practically naked, serving drinks at a Miami nightclub. I don't mind the stares. Apparently, Alex Archer does. After twelve years, we aren't exactly friends, but money is something we both understand. Something he knows I need. I'll be his personal assistant, even if it means working with the man I hate . . . and the man I still want. 
No cheating. No cliffhangers. And no dress code.
Don't miss Sidney Halston's Panic series:
PULL ME CLOSE | MAKE ME STAY | KISS ME BACK | WHAT ABOUT US
I have read the first three books in the series and for the most part, enjoyed them. So when I saw that Sidney Halston had written a 4th book, I jumped on it. I can't wait to read it!!
---
So that's it. Be on the lookout for the reviews of all these books in the near future.
Have you read any of these books?
Let me know what you thought of them!!