WWW Wednesday is a weekly meme hosted by Sam at Taking on a World of Wars. So here what I have read/are reading/will be reading.
The Three Ws are:
What are you currently reading?
What did you recently finish reading?
What do you think you'll read next?
---
What's going on with me this past week:
Personal: Two out of my three kids have been sick. On top of it, I am getting sick with the same thing. Yay…not.
Reading: Because of my kids being sick, I have fallen behind on review and reading. I also restructured my review schedule. I noticed that I had some blog tours coming up that I hadn't read the books for. That took me about 1 1/2 days to do. Hopefully, once everything is settled (kids + me being sick), I can catch up on writing reviews.
---
What I am currently reading:
click on the picture for Amazon link
His best friend's hot older sister.
Her younger brother's annoying sidekick.
And one forbidden kiss in high school…
It was complicated back then. It's even more so now.
Because former mean girl Sloane rolls back in town to find Rick stripping at a charity event like he was born with biceps.
And single dad Rick is her landlord.
And her brother will murder him if he has sex with her.
But sometimes you have to strip it all down to see what was there all along…
---
What I finished reading:
Click on the picture for Amazon link
A brooding hockey hunk learns to embrace life—and love—from a single mom who takes the world one puck at a time.
Big move . . . Jodie's motto is "Don't wait for the perfect moment – take the moment and make it perfect." And that's just what she decides to do when she moves to Chicago with her two-year-old daughter. Now all Jodie needs is a place to live, and her best friend's boyfriend has just the answer.
Big stick . . . Nick Balachov has zero interest in socializing, partying, or flirting right now. It's not that he doesn't like women. He loves them. It's just that hockey, casual hookups, and hanging out at home are enough for him these days. Now Nick has a big problem – because the woman living in his empty coach house is a major distraction.
Big deal? The more Nick tries to keep his distance, the more Jodie needs him – around the house, that is. First, he helps with the snowstorm, then the power outage. Nick even finds himself trying to impress her little girl. What the hell is wrong with him? Jodie represents everything Nick doesn't want. But maybe she's just what he needs. . . .
---
What I am reading next (click on the pictures for Amazon links):
JUGGLING ON EMPTY? WHO'S YOUR NANNY?
Kali Miller hasn't even given birth to baby Harry when doctor-husband Matt 'helpfully' hires a live-in nanny. Britta is svelte, blonde and beguiling, and Swedish enough to make any new mother insecure, especially one who looks and feels as ginormous post-delivery as she did the day before. But a nanny means Kali can go back to work at her law firm where she is desperate to make partner. The Millers' seaside house will be nice and clean; their meals healthy and fresh, and Harry well looked after. It's the only option, really, for career women like Kali.
But Britta's idea of cooking is fiskpinnar (fish sticks) in the microwave. She leaves blonde hairballs between the sofa cushions and has cute, broken-English convos with Matt, leaving the dirty diapers and other chores for Kali. The only thing Britta has in common with those super-nannies that all Kali's friends seem to have is that she'll probably never quit. And of course, Harry adores her!
As Kali's life becomes increasingly frenetic —not helped by a disgruntled client out to get her for a deal gone bad—she starts losing her grip on reality. The top brass at her firm now views her more as a potential liability, than partnership material. And Matt seems to have some mysterious 'history' with Harry's nanny. Just who is this Britta Edvardsson? And what does she want with Matt… and little Harry?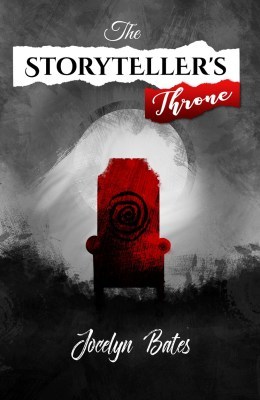 Grace was born a storyteller with a beautifully brilliant mind. Trauma twisted her reality into a tale of darkness. Now, at eighteen, Grace has found herself on the shores of a shadow world created to heal a generation. A world whose purpose is to release our emotions from the bonds of youth.
But she is not alone. It's a world inhabited by others, those working on their own hearts and one other like herself. An amazing and yet afflicted empath and musician by the name of Kai that Grace feels inexplicably drawn to.
Will she be able to handle the suppressed memories of her youth? Accept the vulnerability necessary to explore her own heart and that of another? Fulfill the true purpose it seems she is destined to serve?
Come along with Grace as she learns to uncover her past, harness her gift, open her heart to love and embrace her future.
From the acclaimed author of CLARA'S HEART and CLOUDLAND comes a rich, literary mystery based and united by two real events that occurred at Middlebury College; the disappearance of a student during winter break; and the vandalism of the Robert Frost Homestead located on one of the outer campuses.
Luc Flanders has just finished playing a game of pond hockey with his college roommates when he realizes he has lost something precious and goes back to the ice to find it. He never returns, and the police department in Middlebury, Vermont are divided in their assessment of what may have happened to him. Some feel that Flanders left on his own accord and is deliberately out of touch. Others, including detectives Nick Jenkins and Helen Kennedy, suspect that harm may have come to him. As the search for Luc Flanders widens and intensifies, suspicions about several different people, including his Middlebury College roommates and ex-girlfriend arise. Unfortunately, Sam Solomon an older man with whom Luc has been having a secret relationship, cannot prove his whereabouts during the hours when the younger man may have disappeared and Solomon, too, comes under suspicion.
BLACK DIAMOND FALL is at once a lush, evocative literary novel, a portrait of love between a younger and older man, and a riveting mystery that could only come from the mind of acclaimed writer Joseph Olshan.
The last of an ancient group of wizards leaves a gift to the newly arrived race of men. It is revered and cared for by a line of priests until it is stolen, and the high priest and his sovereign murdered by a king who believes himself destined to be a great wizard. But from ancient writings, the high priest had discovered that the gift is not benevolent as was thought. This forces the son of the high priest unexpectedly elevated to his father's position, and the young prince who is equally suddenly king, into a race to find the gift before it can be used as that may cause the destruction of the world. Accompanied by the retired captain of the palace guard they hope to speed their journey by crossing the Wasteland, a seeming desert, which is fabled to be populated by monsters, and from which no visitor has ever returned. In the course of their adventures they are hunted by dog-faced men and captured by slavers, but the young prince truly becomes a king, and the priest discovers that he has a destiny that goes beyond the bounds of his world.
---
So that's it. Be on the lookout for the reviews of all these books in the near future.
Have you read any of these books?
Let me know what you thought of them!!