4 Stars
Publisher: St. Martin's Press, St. Martin's Paperbacks
Date of publication: August 28th, 2018
Genre: Historical Romance
Series: Victorian Rebels
The Highwayman – Book 1
The Hunter – Book 2
The Highlander – Book 3
The Duke – Book 4
The Scot Beds His Wife – Book 5
The Duke with The Dragon Tattoo – Book 6
Where you can find The Duke with the Dragon Tattoo: Amazon | Barnes and Noble
Book synopsis (from Goodreads):
The bravest of heroes. The brashest of rebels. The boldest of lovers. These are the men who risk their hearts and their souls—for the passionate women who dare to love them…
He is known only as The Rook. A man with no name, no past, no memories. He awakens in a mass grave, a magnificent dragon tattoo on his muscled forearm the sole clue to his mysterious origins. His only hope for survival—and salvation—lies in the deep, fiery eyes of the beautiful stranger who finds him. Who nurses him back to health. And who calms the restless demons in his soul…
A LEGENDARY LOVE
Lorelei will never forget the night she rescued the broken dark angel in the woods, a devilishly handsome man who haunts her dreams to this day. Crippled as a child, she devoted herself to healing the poor tortured man. And when he left, he took a piece of her heart with him. Now, after all these years, The Rook has returned. Like a phantom, he sweeps back into her life and avenges those who wronged her. But can she trust a man who's been branded a rebel, a thief, and a killer? And can she trust herself to resist him when he takes her in his arms?
My review:
The Duke with the Dragon Tattoo was unlike any historical romance that I have read before. Why do I say that? A few reasons. This book was a lot darker than your usual Victorian romance. The author chose to explore themes that were taboo in that era. She also chose to make the book violent. I can count on one hand where I read a Victorian romance that had violence in it. Usually, those types of books are all sunshine and rainbows. Not this one. This one showcased the darker side of the human nature. And guess what, I loved it!!
The Duke with the Dragon Tattoo is the story of Lorelei and The Rook (also known as Ash). Ash was left to die on the edge of a road as a teenager. Lorelei, her father, and her brother happened to be riding by in their carriage when Lorelei spots him. He was horrifically injured, lye poured over him. The only thing unmarked was a beautiful dragon tattoo. The stranger, who has no memory of who he is, is renamed Ash by Lorelei. One day he leaves with her older brother, never to return. Instead of saying goodbye, he tells her:
"There are only two indisputable facts in this world: The sun will set in the west, and I'll come for you. Always."
His leaving means that she is now at the mercy of her abusive older brother, who had crippled her as a child. Ash does come back for Lorelei…20 years later. He is not the same boy that Lorelei fell in love with. He is a man with scars on his soul and no memory of who he was before he met Lorelei. He has done horrible things. He has exacted his revenge on the people who held him captive for 15 years. Can Lorelei help Ash regain his memory and heal? Or will she fail to drive out his demons?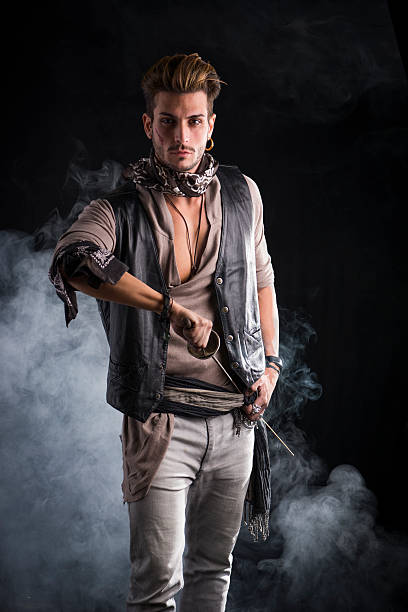 Ash was damaged. He wasn't a good guy by any means. He did some pretty awful things in the 20 years he was separated from Lorelei. Even when they were together. But, the author made me feel pity for him. His reaction to Lorelei wanting to be with him was heartbreaking. As was the nightmares that he had. I wanted to reach into the book, hug him and tell him it was going to be ok. I enjoyed watching his interactions with Lorelei but I did feel frustrated with how he treated her at first. My frustration went away in the middle of the book when his internal monologue showed me how much he loved her. By the end of the book, Ash was still as damaged as he was in the beginning. But he was healing and that made me smile.
I liked Lorelei. Her rescue of Ash and her help in his recovery was excellent. I could see why Ash fell in love with her. An older Lorelei was amazing. She had been shaped by her life with her brother. Instead of turning into this fearful woman, she was someone who stood up to people. She was the one who made her father and brother stop the carriage. She had a hand in Ash's recovery. So, I wasn't that surprised when she discovered that she still had feelings for Ash. She fought for him, which I loved. It wasn't that she had to compete with another person for his affections. Instead, she fought his demons for him.
The Duke with the Dragon Tattoo had some pretty hot sex scenes that weren't between the main characters. There was intense sexual tension between Veronica and Moncrieff. That whole scene when she was watching him have sex with another woman was insane. Especially when she was getting turned on. Which is why I was surprised when the storyline took the turn it did. I was expecting something different.
Speaking of sex, Ash and Lorelei's scenes were insanely hot. Mainly because you could taste the emotions when they were having sex. Everything Ash wouldn't/couldn't say came out when they had sex. The sexual tension between them was insane too. It didn't go away when they had sex. Instead, it was even more turned on, if that makes sense.
I wish the storyline that involved Ash's memory loss had been resolved earlier in the book. I felt that the conclusion to it was rushed. Which leads into the other storyline about the treasure. I didn't like the way it went in the end. There was a twist that I should have seen coming but didn't. A twist that made me go "Shut up" when I read it.
The end of the book was fantastic. I'm not going to go much into it but I will say this. I burst into tears at the last sentence of the epilogue.
What I liked about The Duke with the Dragon Tattoo:
A) How realistic Ash and Lorelei were
B) The storyline. Loved it!!
C) The sex scenes
What I disliked about The Duke with the Dragon Tattoo:
A) Ash's memory loss storyline being resolved when it was
B) Mortimer
C) Moncrieff
I gave The Duke with the Dragon Tattoo a 4-star rating. This is a dark romance with plenty of sex. I was able to connect to both characters. I felt that the memory loss storyline could have been ended sooner. Other than that, this was a book that I enjoyed reading.
I gave The Duke with the Dragon Tattoo an Adult rating. There is explicit sex. There is graphic violence. There is language. I would recommend that no one under the age of 21 read this book.
I would reread The Duke with the Dragon Tattoo. I would also recommend this book to family and friends.
I would like to thank St. Martin's Press, St. Martin's Paperbacks, and NetGalley for allowing me to read and review The Duke with the Dragon Tattoo.
All opinions stated in this review of The Duke with the Dragon Tattoo are mine.
**I chose to leave this review after reading an advance reader copy**