4 Stars
Publisher: 
Date of publication: June 30th, 2018
Genre: Romance, New Adult
Where you can find Incognito: Amazon | Barnes and Noble
Book synopsis (from Goodreads):
A new adult STANDALONE college romance from USA Today bestselling author Siobhan Davis.
A troubled popstar forced into hiding… A sweet small-town girl overcoming tragedy… And the kind of love that only happens once in a lifetime.
Dakota's dreams of attending Juilliard were shattered the night tragedy struck her family. It's one year later, and she's now enrolled at a local university trying to piece her life back together.
Shawn is one of the world's most famous faces, having lived under a spotlight since his star exploded when he was fourteen. Now jaded by an industry forcing him to perform music he no longer enjoys, he craves normalcy and the opportunity to rediscover his muse. When a crazy stalker gets too close, and death threats start mounting, Shawn's management team comes up with a plan—one which will allow him to work on his latest album while staying incognito on a college campus.
Romance is the last thing on Dakota's mind, but after she crosses paths with a hot, prickly cutie with rock-hard abs and smoldering good looks, she can't shake him from her thoughts.
Shawn can't afford to bring any girl into his fucked-up life, but the gorgeous blonde with the sad blue eyes captivates him in a way no girl ever has, and he finds himself falling hard and fast. 
But outside forces are conspiring against them. 
When danger draws closer, and secrets are revealed, will their love survive?
My review: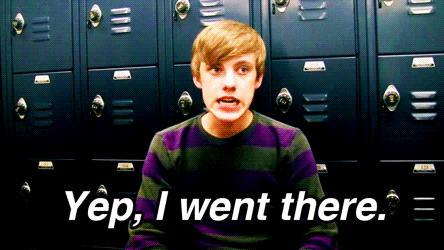 I am going to admit, I decided to read this book because of the cover. Yup. I went there. I didn't bother to read the blurb until after the book was sent to me. So if I didn't like the book, it was on me. Thankfully, I liked the book.
Incognito is the story of Dakota and Shawn. Dakota was supposed to attend Julliard when she received news that her sister was murdered. That was the night that her life fell apart. Forced to attend a local university by her father, Dakota is trying to move on with her life. But that is easier said than done. She is under incredible pressure. Her only release is dancing on the rooftop of an abandoned building. Shawn is a famous musician who is being stalked. When the stalker ups the ante, Shawn is forced into hiding until the stalker is caught. He relocated to the same university that Dakota attends. Sparks fly when they meet. Neither wants a relationship but somehow, they end up in one. Only thing…Shawn hasn't told Dakota who he is. When Dakota finds out, can she forgive him? Can Shawn keep her safe or will she end up a pawn in the stalkers end game?
Dakota was pretty awesome in the book. She didn't take crap from anyone. She used that attitude a lot in the book and I loved it. The only time I didn't love it was when she was having a conflict with her father. That situation (which I will go into) was horrible. I also liked how she handled her ex-boyfriend and his girlfriend. Talk about putting them in their place. Loved it.
Shawn came off as very immature at the beginning of the book. I don't know why he felt the need to hit on his security head's wife. But, the more time he spent with Dakota, the more he started to grow up. I did get stalkerish vibes from him about Dakota. He didn't full out follow her but he also didn't miss her midnight dances. My only fault with him, besides him being immature at the beginning of the book, was that he didn't tell Dakota who he was. I can understand why he didn't. He didn't want his stalker to find out about her. But with her trust issues, I thought he should have told her sooner. It would have caused a lot less heartbreak.
The stalker storyline was interesting. I did think that it was one person in the entire book, only to find out it was someone else. Talk about a twist that I didn't see coming!!
The chemistry between Shawn and Dakota was insane. Sparks flew. I liked how the author had them become friends before anything happened between them. It made the connection between them deeper.
When Shawn and Dakota had sex, it was hot. I had to have a cool sip of water and fan myself afterwards. Every single sex scene was like that. Burning hot.
I do want to mention the situation with Dakota's father. He was scum. He didn't care about his wife and it showed. Dakota was the only one with sense. I am glad she did what she did in the middle of the book because her father was going to screw her mother over big time. Then to spring what he sprung on Dakota. I wanted to smack him. Selfish, selfish man.
Dakota's friends need a mention here. I died laughing whenever she was with them. Tabitha reminded me of a few friends I had in college. Boy crazy….lol.
Dakota's ex and his girlfriend drove me nuts. He couldn't take a hint and she, well, she was a witch with a b. I loved how Dakota put them in their place every single time she saw them.
The end of the book was action packed. I wasn't expecting the twist with the stalker plotline. It was a great twist in the story. One that I didn't see coming. I loved the epilogue!!!
What I liked about Incognito:
A) The cover
B) Dakota's take no crap attitude
C) Shawn's maturing over the course of the book
What I disliked about Incognito:
A) Dakota's father
B) The stalker
C) Dakota's ex and his girlfriend
I gave Incognito a 4-star rating. I liked the book. The storyline flowed and the characters were relatable. There were no lags in the plotline. There were no storylines that weren't wrapped up.
I would give Incognito an Adult rating. There is explicit sex. There is violence. There is language (Shawn likes to use the "F" word a lot). Even though I put this in the New Adult genre, I would recommend that no one under the age of 21 read this book.
I would reread Incognito. I would also recommend this book to family and friends.
I would like to thank the author for allowing me to read and review Incognito.
All opinions stated in this review of Incognito are mine.
**I voluntarily reviewed a complimentary copy of this book**