WWW Wednesday is a weekly meme hosted by Taking on a World of Wars. So here what I have read/are reading/will be reading. Also, I will let y'all know what has gone on in my life this past week.
What has been going on in my life:
The short version: It's the last week of school for my older kids and Miss R had her last day on Friday. Saturday, Miss B, and BK went to Carowinds. There her band performed for judges. Kinda like an American Idol for middle school band, I guess. Sunday, I fell off my front porch and severely sprained my ankle. Put it this way, my ankle is still swollen and it's Wednesday. It has put a damper on my plans this week. Can't drive, can't walk. Fun times. Thursday, I have Mr. Z's award ceremony. Friday is the last day of school. But, Miss B starts summer school on Monday. Same time, the same place. So more waking up at 5:30. Yay…lol.
So, here's what I have been up to reading-wise this past week:
What I am currently reading:
LOVE IS THE GREATEST DISCOVERY OF ALL
Geologist Gemma Hastings has no interest in pursuing romance—and no patience for Lord Cameron Lisle, an esteemed fossil hunter who has a way of always honing in on her territory. . .annoyingly handsome though he may be. But when a shocking attack puts Gemma in very real danger, she may have to accept Lisle's offers of protection. Even if that means entering into a dangerous flirtation. . .
Lisle was once amused by Gemma's dedication to her work. But now that he understands how much he's underestimated her—a woman whose beauty is matched only by her genius—Lisle is desperate to prove his respect…and prove himself worthy of her. But is he too late? A bitter rival, desperate to steal Gemma's scientific findings, is still at-large. Can Lisle help uncover the culprit and keep her safe—forever, in his loving arms? 
I am not too sure about this book. While I like the era its set in, I am not liking the main characters. But, I am only a couple of chapters in, so we'll see how I end up liking it.
---
What I finished reading:
Mirrored Kingdoms: The Shadow's Quest
When twelve-year-old orphan Matthew injured his ankle on a school trip, little did he know that taking shelter in a cave would lead him to a strange land, drawn by a blinding light, where nothing was familiar. 
Taken in by a farming family, Matthew slowly adjusted to their peculiar ways and their strange customs and he set out on a quest to discover the truth of where he was and how he'd got there. 
As he struggled to understand the mysteries of this new land, Matthew had to face his fears and strive on through a journey of hope, danger and adventure and he finds an important sense of loyalty to the family that took him in. 
This would become a journey that would ultimately change his life….forever.
I actually really enjoyed this book. When I first checked out the reviews on Goodreads and Amazon, I almost didn't accept the author's request for review. But, I form my own opinions of books and I accepted the request. It was actually pretty good. My review will be coming up within the next couple of weeks, so be out on the lookout for it.
---
What I am reading next: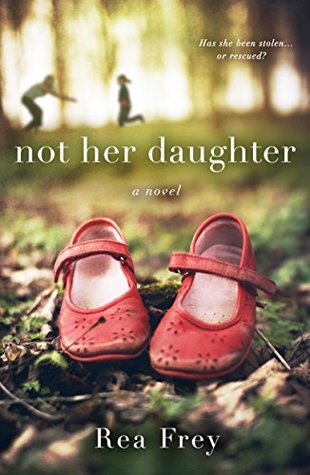 Not Her Daughter: I was approached by the publisher to review this book. I can't wait to read it.
Everytime You Go Away: Another book where I was approached by the publisher to review. And another book that I can't wait to review. Looks good!!
Visionaries: This is a series that I have been reviewing. If y'all have a chance, check it out. It is fantastic and I can't wait to read it!!
Malevolent Sadness: This was an author request review. While I am looking forward to reading it, I am on the fence because it is book 2. So, we'll see how it is.
To Kill an Assassin, The Priors: Part 2: I have reviewed for this author before and his books are fantastic. Part 1 of this book was a wild ride. Again, another book that I can't wait to review.
So that's it. Be on the lookout for the reviews of all these books in the near future.
Have you read any of these books?