WWW Wednesday is a weekly meme hosted by Taking on a World of Wars. So here what I have read/are reading/will be reading. Also, since I forgot to do it last week, here's what has been going on for the past week.
What has been going on in my life:
This past week has been pretty hectic.
My youngest daughter, Miss R, had a series of accidents that made me question my abilities as a parent. She's four and is eternally curious. That curiosity caused her to touch the burner on my stove. Which in turn burned her index finger pretty bad. The next day, she fell while riding her scooter and face planted on our cement front porch. So bruises and a cut on the lip. On the flip side of that, she started T-Ball on Tuesday (same day she fell) and she loves it. She also has been acting better at preschool (that is a whole blog post unto itself),
My 10-year-old son got his progress report last Wednesday. Mr. Z got 100's across the board. So very proud of him. He will be A honor roll for the entire year by the end of school. I talked to his teacher and she is going to see if he is eligible for advanced classes in 5th grade. If he is, we will find out before the end of this school year.
My 12-year-old daughter had a good week. She had her last softball game on Monday and an afterschool party on Thursday to celebrate their team. Her team was the first softball team that her middle school had in 5 years. While they didn't do that great (lost every game), they came together well as a team. A lot of these girls hadn't even picked up a bat before this season. I told Miss B that is what counts the most and that I am proud of all of them. She also got her progress report. She did well. She was failing math, due to her not turning in homework, and she brought her grade up to an 81. From a 54. And this is with a moderate learning disability in math and severe ADHD. So, yeah, I am proud of her. She busted her butt to get that grade.
Looking forward to next week, it seems to be pretty uneventful. R's T-Ball games and a Mother's Day Tea at her school on Friday.
So, here is what I am reading, What I have read, and What I will be reading!!
---
What I am currently reading: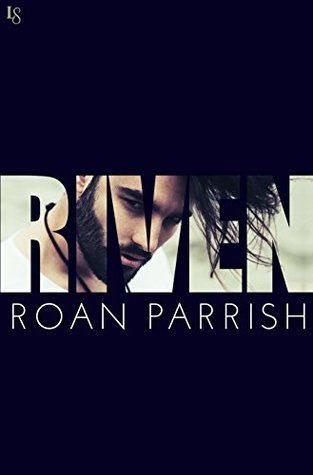 Riven
Date of publication: May 29th, 2018
Genre: LGBTQIA, romance
Book synopsis (from Goodreads):
Theo Decker might be the lead singer of Riven, but he hates being a rock star. The paparazzi, the endless tours, being recognized everywhere he goes—it all makes him squirm. The only thing he doesn't hate is the music. Feeling an audience's energy as they lose themselves in Riven's music is a rush unlike anything else . . . until he meets Caleb Blake Whitman. Caleb is rough and damaged, yet his fingers on his guitar are pure poetry. And his hands on Theo? They're all he can think about. But Caleb's no groupie—and one night with him won't be enough.
Just when Caleb is accepting his new life as a loner, Theo Decker slinks into it and turns his world upside-down. Theo's sexy and brilliant and addictively vulnerable, and all Caleb wants is another hit. And another. That's how he knows Theo's trouble. Caleb can't even handle performing these days. How the hell is he going to survive an affair with a tabloid superstar? But after Caleb sees the man behind the rock star, he begins to wonder if Theo might be his chance at a future he thought he'd lost forever.
I am enjoying this book. I can't say much because Riven hasn't been published yet, but its good. My review will be published on May 29th, so look for it then!!
---
What did I recently finish:
Royal Treatment
Date of publication: April 24th, 2018
Genre: Romance, Women's Fiction
Book synopsis (from Goodreads):
What's a crown prince to do with time on his hands? Or better yet, who? It's Prince Garrett's turn to find love in this mouthwatering standalone novel from the New York Timesbestselling author of Royal Pain.
Once upon a time I was being groomed to sit on the throne of Wildemar. Now I'm lucky they let me into the palace through the front door. After I was kidnapped and tortured by extremists, my reward upon my release is that nobody trusts me enough to let me be king. And since my twin brother, Kian, has assumed all my responsibilities, I figure why not take over as the black sheep?
But after breaking things off with my betrothed—we never had much chemistry, anyway—and giving the jetsetting playboy lifestyle a try, I'm starting to wonder if I'm cut out for this s***. Then I meet Lola Barnes, a drop-dead gorgeous entrepreneur from the States who's as refreshing as she is feisty. 
It's supposed to be a one-night-stand—until the press catches wind of my "new American sweetheart." Trouble is, Lola's no sweetheart. But the more I see our names together in the headlines, the more I find myself craving another taste. . . .
Do not let the blurb fool you, there is a whole lot more to this book than it lets on. I cried my eyes out during parts of it. My review should go live either Friday or Saturday, so be on the lookout for it.
---
What I am reading next: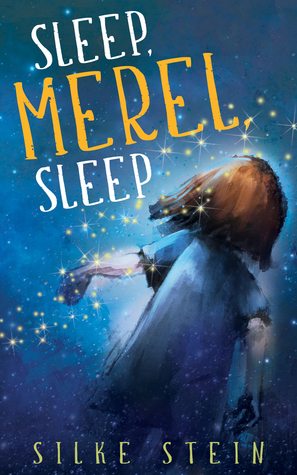 The Schoharie: I saw this come up on a Read Now email from NetGalley and seesawed back and forth about getting it. I'm hoping that its good!!
The Luck of the Bride: The publisher approached me to review this book. Since I don't say no to them, I went ahead and got it. I am in the mood for a good historical romance!!
Sleep, Merel, Sleep: The author approached me to review this book. I am a big believer in giving lesser known authors' a chance. So, it is very rare that I turn an email invite to review down. Also, this book just called to me. You will have to wait for the review. The book will not be published until June 7th, 2018. My review comes out the same date.
The Hookup: This seems like a fun read from the blurb. Plus, I have reviewed for Erin McCarthy before and liked her books. Can't wait for this one!!
Marek: I have been reviewing this series and love it. Plus, Sawyer Bennett always delivers with her romances. My review won't be live until May 22nd, 2018 (when the book is published), so be on the lookout for it.
---
So that's it!! Be on the lookout for all of these book's reviews in the near future.
Have you read any of these books? Why or why not?
Do you read self-publishing or newer authors? Why or why not?