So, I am new to this WWW Wednesday. I kept seeing pop up in my email and I thought "Hmmm, this might be something worth doing". So, here is am doing it. This meme is hosted by Sam@Taking on a World of Words where you answer fixed questions.
My week has been busy. My SO has left on Monday to go to Ohio. He will be there until Thursday night. Not the week to do that.
B, my oldest, is in the final weeks of softball. She has practice on Monday and a game on Tuesday and Wednesday. But Thursday is where I run into a conundrum. My youngest, R, has T-Ball practice from 530-615 that day. B's game gets out at 6. If I am lucky and R is cooperating (which you know 4 year olds are famous for doing :P), I will make it to the middle school by 630. Luckily, B's coach is understanding and she is going to sit with her until I get there (Thank you, Coach Jen!!).
I also have been catching up on a backlog of book reviews. Which has cut into my World of Warcraft time. But, I need to do them. Thankfully, I have 3-4 more (depends if I finish the book I am reading tonight) to do. Then I am caught up.
—————————————————————————————————————————
So onto the questions:
What book am I currently reading:
I just started reading R+J Sucks by Ann Hunter. This is a very imaginative retelling of Romeo and Juliet. I am a huge Shakespeare fan so reading any retelling of any of his plays are right up my alley. I should also mention that there are enchiladas in this book. Serious. Yummy delicious enchiladas. Made me want to get up and make one. Well, maybe this weekend.
What books have I recently finished: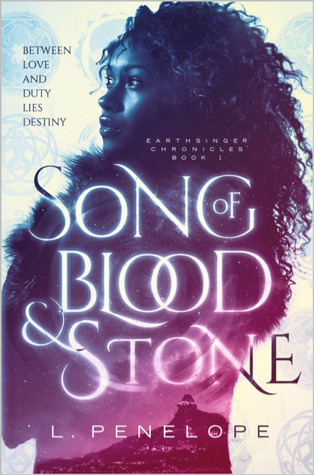 My most recent book is The Family Tabor by Cherise Wolas. I am currently in the middle of writing a review for it that will be published in July (sorry guys, gotta wait until then for the review). I don't want to give too much away except I didn't like it. One of my very rare NetGalley books that made me go "What the heck was I thinking" after I read it.
I also just finished Song of Blood & Stone (Earthsinger Chronicles: Book 1) by L. Penelope. I enjoyed this book, a lot and was disappointed when it ended. The book will be published May 1st, so look for my review then.
What books will I be reading next:
Everything She Lost by Alessandra Harris: This has sat in my TBR pile since January.
Bashert by Herb Freed. A NetGalley book that I was very iffy on. I had gotten an email for the Read Now books and kind of went wild downloading. Well, here's to hoping its a good book…lol.
Be Careful what You Joust For (Pentavia: Book 1) by Ryan Hauge and Ivy Smoak. I was approached by the publisher to review this. I am looking forward to seeing if it lives up to the reviews.
The Blue Unicorn's Journey to OSM by Sybrina Durant. I was approached by the publisher to review this. I almost passed it by but decided against it. Why? Well, hello, unicorns!!! Plus, I liked the blurb…lol.
---
So, that's my week in books (and in real life).
Have you read any of these? If you did, give me the good, bad and ugly.
And raise your hand if you think I deserve a glass of wine and chocolates after this week.
Until next week!!!