4 Stars
Publisher: St. Martin's Press, St. Martin's Paperbacks
Date of publication: March 27th, 2018
Genre: Fantasy, Romance
Series: The Embraced
How to Tame a Beast in 7 Days – Book 1
So I Married a Sorcerer – Book 2
Eight Simple Rules for Dating a Dragon – Book 3
Where you can find Eight Simple Rules for Dating a Dragon: Amazon | Barnes and Nobles
Book synopsis (from Goodreads):
From the brilliant imagination of Kerrelyn Sparks comes a bold new fantasy romance series in which passion and magic collide. Behold the Embraced…
Gwennore has a talent. An Elf able to track down the cause of an illness and heal it, she's a valuable asset to her people. When the kidnapping of a young girl thrusts Gwennore into the very heart of the realm of the dragons, she discovers not only a place of power and magic but also a haunted land, plagued by an ancient curse that all but ensures extinction to the royal family. But when she meets the smoldering General Silas Dravenko, they strike a bargain—save the country from its cursed illness, and he will return the kidnapped girl. She's been raised never to trust a dragon, but never did making a deal with the devil feel so good…
Silas has no way of curing the family he's loyally served for years. But when a beautiful elf, long considered the enemy of the dragons, comes bursting into his world, Silas is awakened to passion and desire in a way he's never felt before. But can he trust a sworn enemy to save the very existence he holds dear? And can their love survive those that threaten to tear them apart?
My review:
First off, I want to comment on the model for the cover of the book. Can we say "Yum?" He is what I pictured Silas would look like. Thank you to whoever had to good sense to choose this model. He will help boost sales on this book.
I had an "Oops, I did it again" type of hiccup when I signed up to review this book on NetGalley. Usually, if I get the hint that the book is part of series, I look it up on Goodreads and make my decision. As it turns out, I didn't see the "A novel of the Embraced" on the blurb that NetGalley puts up. Or the series list that Goodreads has. I was distracted when accepting this book. I am glad I did. Eight Simple Rules for Dating a Dragon was a great read. I did get lost with some of the references made about the plotlines of the earlier books and the Chameleon.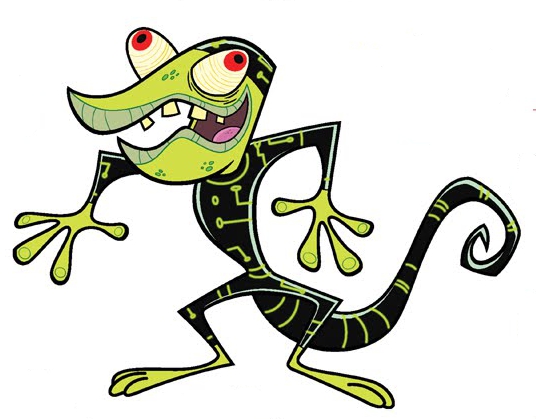 The plotline for Eight Simple Rules for Dating a Dragon was interesting. Gwennore is an Elf who was raised on a secret island with 4 other girls. They all have had the misfortune of being born when the two moons of their world eclipse. Any child who is born when that happens is born with a magical power.
Gwennore was watching her adopted sister's 3-year-old daughter when a dragon suddenly appears and snatches the toddler up. Gwennore clings to the dragon in a desperate attempt to rescue her. After being thrown from the dragon and being caught by another, Gwennore is brought to the land of Novreshka. A land that is dangerous. A land that Gwennore will fight for her life, to get to the bottom of an ancient curse, to heal the people of Novreshka, and for the love of a man who has many secrets. What Gwennore doesn't know is that her secrets, secrets that have been hidden from her, could be the undoing of everything that she has fought so hard for.
I liked Gwennore even though I felt bad for her. She was not accepted outside of her sisters because she was an Elf. That whole scene with those Lords made me mad. She was too sweet to even stick up for herself and she refused to let Brody shift and bite them. I did think that when she spoke Novreshkaish, it was a little odd. But when she told Silas where she learned it from, I laughed. She was speaking like they did centuries before. I liked that she was willing to do anything to find a cure for the curse that was affecting Novreshka. I figured out her parentage fairly early in the book. I did think it took her a little longer to figure out the connection between Puff and Silas. I figured it out before her…lol.
I loved Silas. I thought he was awesome the entire book. He would do anything for his family. But if it crossed a line, which kidnapping Gwennore's niece did, he was willing to right the wrong. He was such a mystery in the first half of the book. I liked how the author gradually leaked his background. His biggest secret, though, I guessed halfway through the book. I like it when the main character can make me laugh. Silas certainly did. He was a cheeky bugger.
There is Instalove in Eight Simple Rules for Dating a Dragon. I don't like Instalove. I know most people do but I like a believable romance. One where the love is built up. Not one where all it takes is one look and bam, you are in love. Strangely, it does work in Eight Simple Rules for Dating a Dragon. But just because it works, doesn't mean I will start liking Instalove.
The chemistry between Gwennore and Silas was off the charts off. The author did a great job of maintaining that spark between them until they had sex. And let me tell you about the sex. Holy crap was it good. Silas couldn't have picked a better place to deflower Gwennore. At their version of the North Pole, under the Northern lights. It was beautiful and unbelievably sexy.
What I didn't like was that past books were referenced. While the author did a great job of following up with an explanation about what the characters were talking about, I still felt that I was out of the loop.
I loved how the author kept the secret of the dragons a secret until almost the end of the book. Saying that I did guess the secret halfway through the book. I also liked how the author connected that secret to the issues that had befallen the kings and queens. It made for a very interesting read.
The end of the book was not what I expected. It was a bittersweet ending. Silas's happiness was tempered by something that happened towards the end of the book. The author ended Silas and Gwennore's romance in a way that satisfied me. But she didn't end all the storylines. She left enough leeway that you know there will be a book 4. I am wondering if it will be Maeve or Sorcha???
What I liked about Eight Simple Rules for Dating a Dragon:
A) A fun, flirty storyline
B) Gwennore and Silas's romance
C) Plot twists were kept secret until they were revealed
What I didn't like about Eight Simple Rules for Dating a Dragon:
A) 3rd book in a series
B) Instalove
C) Past books were referenced and leaving me confused
I would give Eight Simple Rules for Dating a Dragon an Adult rating. This is a book that I wouldn't let anyone under the age of 21 read. There are explicit sex and violence. No language. There is one scene where a man is pushed into a boiling hot spring and boiled alive. I didn't easily get that scene out of my mind.
There are trigger warnings in this book. They would be kidnapping, murder, and attempted murder. If you are triggered by any of these, I would suggest not to read the book.
I would recommend Eight Simple Rules for Dating a Dragon to family and friends. I would include a warning about the triggers. I would reread this book and I would happily read the rest of the series.
I would like to thank St. Martin's Paperbacks, St. Martin's Press, and NetGalley for allowing me to read and review Eight Simple Rules for Dating a Dragon.
All opinions stated in this review of Eight Simple Rules for Dating a Dragon are mine.
**I chose to leave this review after reading an advance reader copy**