4 Stars
Publisher: Harlequin (Us & Canada), HQN Books
Date of publication: November 28th, 2017
Genre: Romance, Mystery, Suspense
Number of pages: 400
Series: Body Armor
Under Pressure – Book 1
Hard Justice – Book 2
Close Contact – Book 3
Fast Burn – Book 4 (expected publication date: March 20th, 2018)
Where you can find Close Contact: Barnes and Noble | Amazon
Book synopsis (from Goodreads):
There's no resisting a desire like this…
MMA fighter Miles Dartman's casual arrangement with personal shopper Maxi Nevar would be many men's fantasy. She seeks him out, they have mindblowing sex, she leaves. Rinse, repeat. Yet lately, Miles wants more. And when Maxi requests his services via the Body Armor security agency, he's ready to finally break through her defenses—and protect her day and night.
Receiving a large inheritance has brought chaos and uncertainty into Maxi's life. Her ex has resurfaced, along with lots of former "friends," and someone is making mysterious threats. Then there's Miles, who doesn't ask for anything…except for her trust. Pleasure is easy. Now Maxi has to give her heart as well as her body…or risk losing a man who could be everything she needs.
Trigger Warning: Stalking
My review:
Close Contact is one of those books that you can read without the plot becoming too complicated. I was in desperate need to read a book like Close Comfort. I had read books with intricate plotlines. They required me to write them down so I could remember everything. So reading this book was a balm to my mind.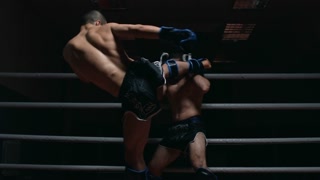 Close Comfort starts off with Maxi waking up in a field by her house with no idea how she got there. Terrified and still drugged, she manages to make her way to the house, get her keys, get into her car and take off. This isn't the first time that something like this had happened to her. She decided that she needed to hire a bodyguard. She knew what agency she was going to use and who she wanted. It's a matter of convincing him to overlook their past and take the job.
Miles is a retired MMA fighter who works for an agency called Body Armor as a bodyguard. He had a fling with Maxi several months back. She dumped him after the 3rd time they hooked up. So he was surprised when he was called into his boss's office and told that Maxi was hiring him. When Miles returns with Maxi to her farm, he realizes that he didn't know her at all. He realizes that protecting Maxi from her unknown stalker might be difficult. Since he/she seems to have unlimited access to her house and land. Maxi realizes that she doesn't know the people she surrounds herself with as well as she thought she did.
Maxi was a tough cookie but she was also vulnerable. She refused to be driven from her farm. By the stalker or her siblings, who wanted her to sell it so they could take the money. She wanted to live there and honor her grandmother's memory. But first, she had to find out who was stalking her. I loved, loved, loved that she was a crazy cat lady. She made no excuses to Miles about the number of cats on her property. Only that her grandmother loved them and Maxi was going to care for those cats and any others that turned on. I also loved how she took nothing from Miles. Nothing. Like I said, she was a tough cookie.
Miles did come across as a tool at the beginning of the book but I changed my mind. If that was me, put into that situation, I would have acted the same way. I did like his instincts about people. I felt the same way about Fletcher that he did. I also liked that he accepted Maxi, the farm, and the cats without even thinking about it. I actually loved him by the end of the book. He put his life on the life for Maxi a few times. Not because she was his boss but because he loved her.
The chemistry between Maxi and Miles was insane. I did wonder when they were going to hook up and I wasn't surprised when it happened shortly afterward. After they first had sex, they bumped uglies everywhere. Including the kitchen, where the stalker got his own show because of no blinds or curtains. You betcha that they got blinds after Maxi noticed the stalker watching them. Other than that one scene, which was actually kind of funny, the sex scenes were hot.
I liked how the author kept you guessing at who the stalker was. At one point, she had 3 separate suspects going. Red herrings were thrown out everywhere. I did figure out who it was by the middle of the book. But I was shocked at why he was doing it. That twist caught me off guard and I loved it!!
Close Contact is part of the Body Armor series. It is book 3. I will save everyone my rant on picking books up mid-series. If you have followed my blog long enough, you know how I feel about it. Yet I still do it. This book can be read separately from the series. The main characters from the first two books to make appearances in the book. But the author did not allow them to take over the book. They had their scenes and then faded away. Other than that, the book can be read alone.
The end of Close Contact is typical for a suspenseful romance/mystery. The only thing that surprised me was why the stalker was doing what he was doing, which I mentioned above. Other than that very typical. Also very typical in the romance part too.
Close Contact is a fast-moving suspense, mystery romance. The main characters are likable and have unbelievable sexual chemistry. The suspense/mystery part of the book kept me guessing and on edge. There is a twist in the plot at the end of the book that did shock me. Even though it is book 3, you can read it as a standalone. The sex is explicit so I wouldn't have anyone younger than 18 reading this book. I would recommend for anyone over 18.
Will I reread: Yes
Will I recommend to family and friends: Yes
Age range: Adult
Why: Explicit sex, language, and violence. There is a scene where the stalker ties a cat up by its tail also.
I would like to thank Harlequin (US & Canada), HQN and NetGalley for allowing me to read and review Close Contact.
All opinions stated in this review of Close Contact are mine
**I chose to leave this review after reading an advance reader copy**