This month flew by. Between kids appointments/activities/meetings with teachers (both Z and B) and B's class trip to Charleston, I was pretty busy.
B was a bit of a concern this month. BK and I had some concerns about B going into Middle School next year because of her learning disability (general math learning disability) but we were told that she made great strides this year. She is up to 3rd grade level in math (from 2nd grade at the beginning of the year) and they told us that she should be caught up by 7th grade. She has intensive tutoring during and after school and I know that the tutoring has helped her big time. I am still mad at her old school for brushing me off, time and time again, when I noticed a significant issue with math. Going into 4th grade and not able to do 1st grade math? Not cool. She also had her 5th grade trip to Charleston, SC this month. It went great. She only called once to have us come get her and, according to her, she had a blast!!!
Z started medication for his ADD also this month. BK spoke to his teacher last week and she can see an improvement. Before meds, he wasn't able to finish centers/concentrate on any classwork/and his grades took a significant drop. He went from A's to C's. Now, he can do all of that. He actually came home from school last week, proud because he finished all of his centers and had time for "fun stuff". I am looking to see if his grades go up (every single test he has brought home was in the high 80's/90's/100's…..compared to the 70's/80's) by his next progress report.
I signed R up for preschool for next September. Which made me a bit weepy because I can't believe she's that old already!! Unfortunately, my preschool of choice was full but she is #1 on the waiting list. So I am keeping my fingers crossed that a spot opens up. But I am also looking into other ones….just in case.
I am happy to announce that a new Publix opened up in my town and that it is literally 5 minutes from my house. Since I have started shopping there (2 weeks), I have saved almost $200. I love their couponing policies and their BOGO. I am toying with the idea of putting up a Publix section on my blog to highlight my savings and what I got. Stress toying because I really haven't had a lot of time in the mornings lately to keep up with it.
My kittens, Snickers and Skittles, are 6 months old. While Snickers is physically bigger, Snickers is the dominant cat….lol. Many a time, I have walked into them fighting with Snickers on top of Skittles, holding her down by her throat (and it was just play, she would groom her right afterwards and Skittles was able to walk away without being chased). In a couple of weeks, when BK gets his bonus, they are getting spayed. I found a low-cost spay/neuter clinic that is run through the Humane Society. For $120, they get spayed, they get dewormed and they get all their shots. For an extra $20, they offer microchipping. I comparison priced at the vet down the street. For the same price, you get all the shots and the deworming…..getting them spayed would be an extra $80. So yeah, guess what I am going through….lol.
This also was the month for sickness. First we had ringworm issues. B, Z and R all got it. B on her chest, Z under his eye (still trying to figure that one out) and R on her shoulder. Thankfully, the cats have escaped it (and no, they didn't give it to the kids….they are indoor only and have not come into contact with any animals that could have had it). As we were battling that, R got a touch of the flu. Fever for 3 days and then she was fine. We went a week without anything and bang, BK, Z and B got it. Actually, B is on day 3 now and she will be back in school tomorrow. Now, I am just waiting for myself to get it. I am hoping that it will hold off until the weekend.
Anyways, that is how my February went. How was yours?
Now for the main attraction, the book reviews. As always, there will be two sections: Books I read and reviews are pending and Books I read and reviewed this month. Enjoy!!
Book I read and reviews are pending:
Himself – review coming March 14th 2017
The Shadow Land – review coming April 11th 2017
More Than a Slave — review coming March 8th 2017
Mask of Shadows–review coming September 5th 2017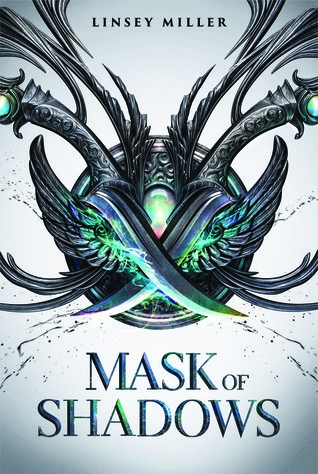 Seven Days of You–review coming March 7th 2017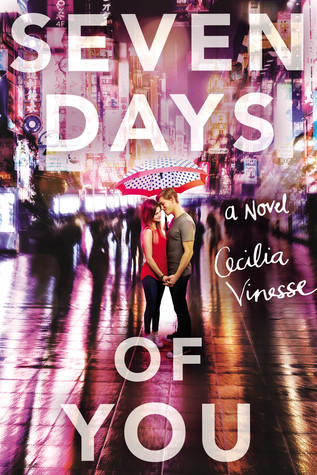 Sentinel's Kiss–review coming March 7th 2017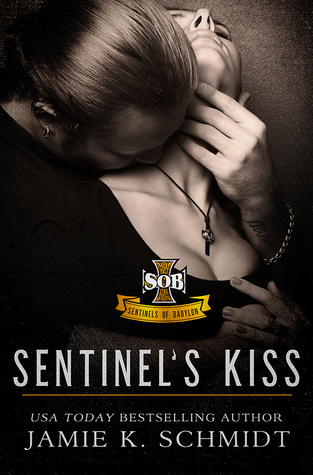 Books I read and reviewed in February:
The Watcher—4 stars (review here)
Her Delicious Dragon – 4 stars (review here)
Her Valiant Dragon – 4 stars (review here)
Her Rock Star Dragon – 4 stars (review here)
Her Hacker Dragon – 5 star (review here)
Her Alpha Dragon – 4 stars (review here)
The Devil's Library – 4 stars (review here)
Bunyan's Guide to the Great American Wilderness – 1 star (review here)
Wait for It – 4 stars (review here)
A Cunning Plan – 4 stars (review here)
Take Me Harder – 4 stars (review here)
From London with Love – 4 stars (review here)
Mage of Legend – 4 stars (review here)
Always – 5 stars (review here)
Gilded Cage – 4 stars (review here)
Guarding Mr. Fine – 4 stars (review here)
Entangled – 4 stars (review here)
Lippy Kids – 4 stars (review here)
Suri Five – 5 stars (review here)
Reaper's Claim – 3 stars (review here)
Evening's Land – 5 stars (review here)
Cocoa Butter Skin – 5 star (review here)
Sin for Me – 5 stars (review here)
An Unseen Attraction – 3 stars (review here)
Beautiful Broken Girls – 4 stars (review here)
By Virtue Fall – 4 stars (review here)
Jerk Bait – 4 stars (review here)
Spectra – 4 stars (review here)
The Name of Death – 4 stars (review here)
Something – 5 stars (review here)
Dead Letters – 4 stars (review here)
Love Taker – 4 stars (review here)
Catch and Release – 4 stars (review here)
Don't Tell A Soul – 4 stars (review here)